The AWE program through its Dreambuilder platform has been an important tool in the training and learning of the women entrepreneurs in cohort 3 of this program. Thanks to the AWE program, the women entrepreneurs were prepared and equipped to present their high-potential project to investors in order to benefit from support (technical, logistic, material), financing and advice.
Several tools were made available to them in order to make their projects and businesses known for their long-term development and growth.
TRAINING
TRAINING ON THE USADF GRANT (PART 2)
This second session on the Grant USADF was held online on Friday, November 25 from 3:00 to 5:00 pm. This session was facilitated by Kevin Armattoe, Business Analyst. He spoke to the women entrepreneurs about the USADF Grant application process and the steps they need to take in order to properly register on the Grant website. This was a demonstration session and actual practice on the USADF platform, so the women entrepreneurs went through the entire process on their computers in order to be identified and apply for the grant when the time would come.
On Saturday, November 26, an online training session on the written content of the pitch was held. This session aimed to provide the participants of the program with the skills to sell and project their different activities in order to attract potential investors.
The written content of the pitch consists of the following steps.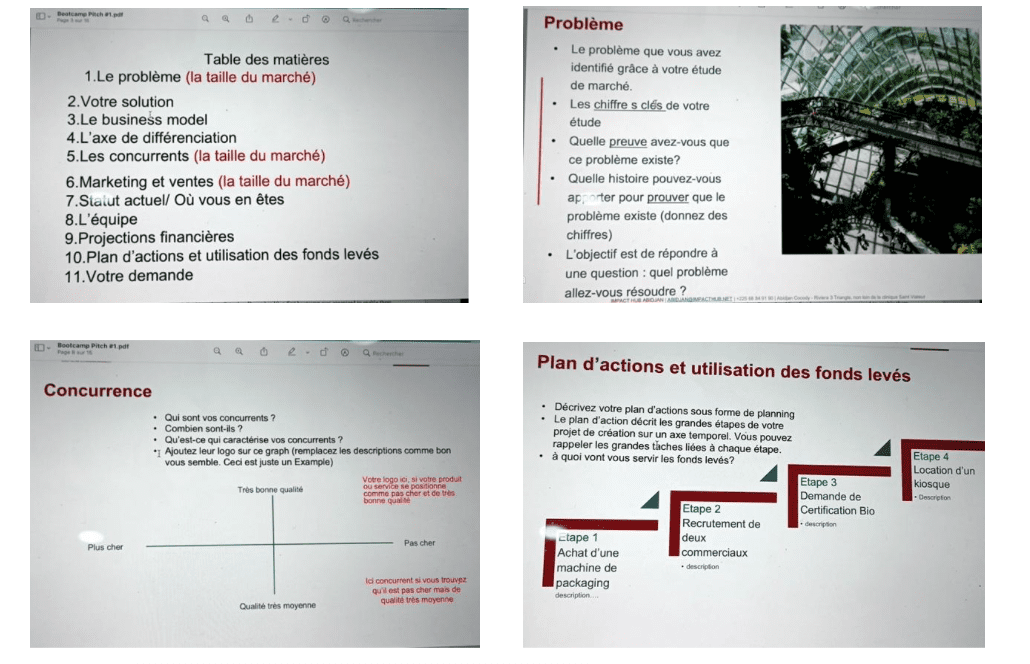 The problem
Your solution
The business model
The axis of differentiation
Marketing et sales
The competitors
The team
Financial projections
Current status / Where are you?
Action plan and use of funds raised
Your application